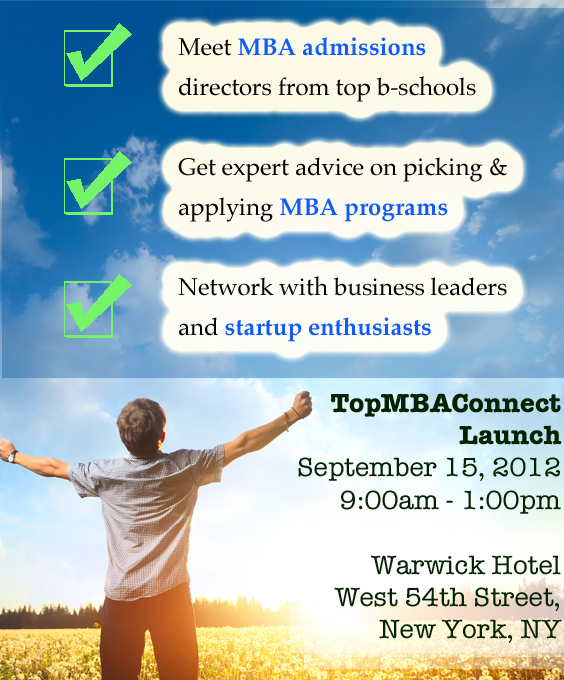 I have exciting news to report! Though I was already booked to attend the
TopMBA Connect kickoff event
in NYC on September 15, I received an email yesterday inviting me to be a speaker there! I am looking forward to this opportunity to present to prospective MBA students and reunite with the TopMBA Connect team. If you or someone you know is interested in pursuing an MBA and you will be in the area, be sure to register for the event
here
.
With only eight days left until the end of my MBA, I have been continuously reflecting on this past year and the advice I would give to new students. What have I come up with so far? Buy yourself a wireless clicker at the beginning of the program. With typically one presentation per class, you will need it. What else? Get involved in events and activities outside of school. It is a great way to expand your network, learn from within a different setting, and have fun. Among others, I attended a MEEX networking event (and will be going to the upcoming
MEEX 8
) and volunteered for
C2-MTL
. These proved to be exciting ways to learn outside of the classroom.
As my previous work experience was in email marketing, I was anxious to read the HBR Blog Network article "
Why Email Marketing is King
." Perhaps after reading the article, people will take email marketing more seriously.